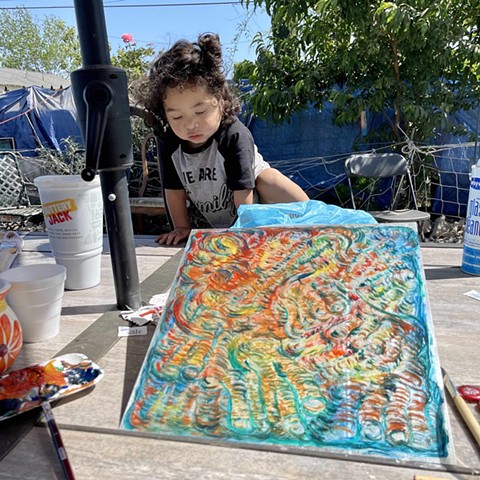 Elmi earned his MFA from The Tyler School of Art's Painting Department in 2018 under the tutelage of Odili Donald Odita and Dona Nelson. He holds a BFA in Painting and Drawing from The Cleveland Institute of Art. During the summer of 2019 he participated in Skowhegan School of Painting and Sculpture.
His paintings explore "The pictorial frame of the canvas, which serves as a template for the configuration of the painted subject. As of late, the mergence between abstraction and figuration offers a transformative nature in the work. The schism that exists between the two, acts as pendulum that swings back and forth; a guiding force within the work."
In his words, "As a painter, it's my calling to sift reality and pour its aspects onto the canvas through the brush. In doing so; a straightfoward vision and sincere voice emerges. Painting offers the artist an opportunity to view and observe life through a unique lens.
An integral aspect to the painting process. Imagination allows access into the subconscious, which coincidentally defines us."